It seems such a long, long time ago since I last cooked with Granny. She's been busy, I've been busy (I consider lounging on my couch busy), she's been cooking things I won't even attempt to cook (Gumbo) as well things I don't want to cook or eat (pig feet). So I've had to rely on Pinterest cooking as of lately. So here's what I've tried (and liked):
The Good-
The Best
This chocolate chip pie from
bakerella.com
was absolutely divine. It comes highly recommended by this girl and her Granny (okay the whole family recommends it). It was pretty easy too! Just make sure if you get a frozen pie crust to poke holes in it with fork and bake the empty shell for 10 minutes before filling it.
The Good
Potato Soup is a favorite among our family and using the crock pot is a favorite of mine, so I was super excited to find this recipe by
it's what's for dinner
. I was very lazy and used bacon bits (real bacon) instead of actually cooking my own bacon. But the soup was still good nonetheless.
The Bad
More Good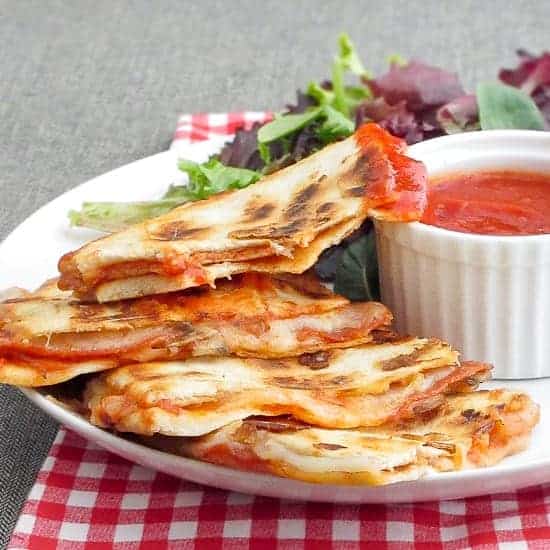 These pizzadillas, (as I so termed them) by
Snixy Kitchen
, might quite possibly be the easiest meal ever made in the history of meal making. I have a quesadilla maker so I just used that. Of course any type of pizza topping could be used in lieu of or in addition to pepperoni.
The Ugly
Yet More Good
Okay this one could actually be considered ugly for many reasons.
1. It could get ugly when others take your "have some?" to be literal.
2. It could be very ugly when you are licking the sticky goodness from fingers (and/or bowls) and someone sees you.
3. It could be ugly when you start crying because you realize you ate it all by yourself.
My advice: unless you are completely prepared for the good ugly stay away from this ugly popcorn from
chef-in-training
.
At this rate Granny may become obsolete in my culinary endeavors....NAAAAH!